Rockford Art Deli
Located in Rockford, Illinois, Rockford Art Deli is a print shop with a purpose to see our community thrive, and a passion for high-quality prints, designs and vibes. RAD focuses on curating only ethically made/eco-friendly products. As the creator of the original 815 design, Rockford Art Deli continues to print high-quality items to promote local pride.
Made RAD in Rockford, with love for people and the planet.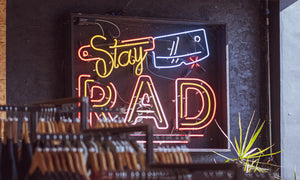 2022 Donations
Rockford Art Deli donated $20,612 to local and regional organizations in 2022.
Learn more
RAD Social Media
Tag @rockfordartdeli in your pics of you and your RAD gear to be featured on our homepage!
Map
402 E State St
Rockford, IL 61104
(312) 725-4723
Hello@rockfordartdeli.com